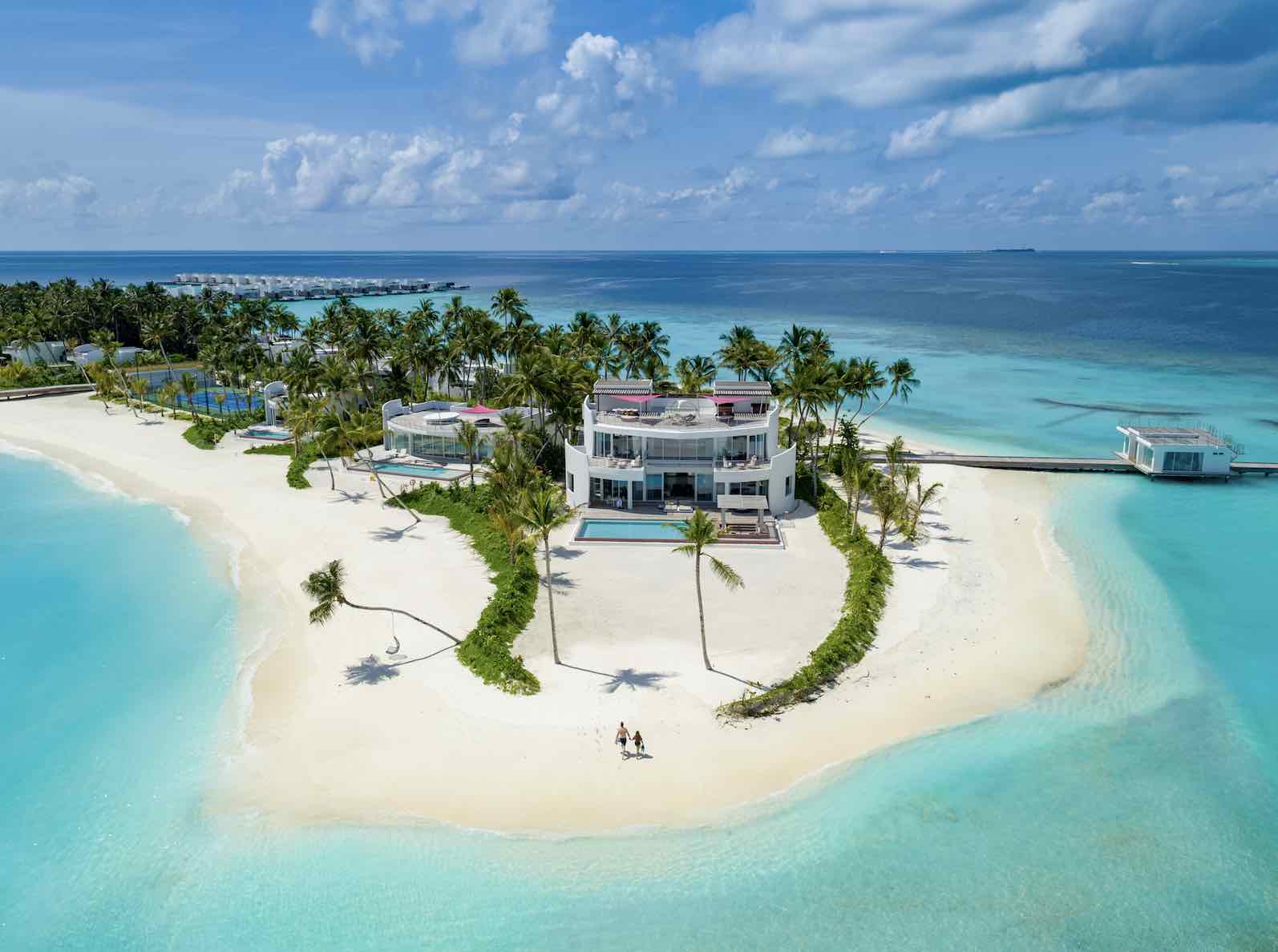 The world is full of beautiful retreats, but LUX* Retreats in the Maldives are pushing the limits of innovation and luxury further than they have been pushed before.
An Innovative Escape in the Maldives with LUX*
As luxury destinations become a prominent presence on the bucket lists of travellers all around the world, it makes perfect sense that luxurious accommodations would start popping up in the serenest of spots. Today, we are going to be taking a closer look at LUX* Beach Resort, a charming getaway location that perfectly mirrors the beauty of the surrounding Arabian Sea in the Maldives.
A Peaceful Hideaway
When we look at luxurious retreats in the Maldives, serenity is always on our minds. We expect retreats in such postcard-worthy locations to be peaceful and tucked away, offering the polar opposite of the concrete jungles that most of us live in. LUX* Beach Resort is that location, where penthouse-style villas allow for privacy and relaxation.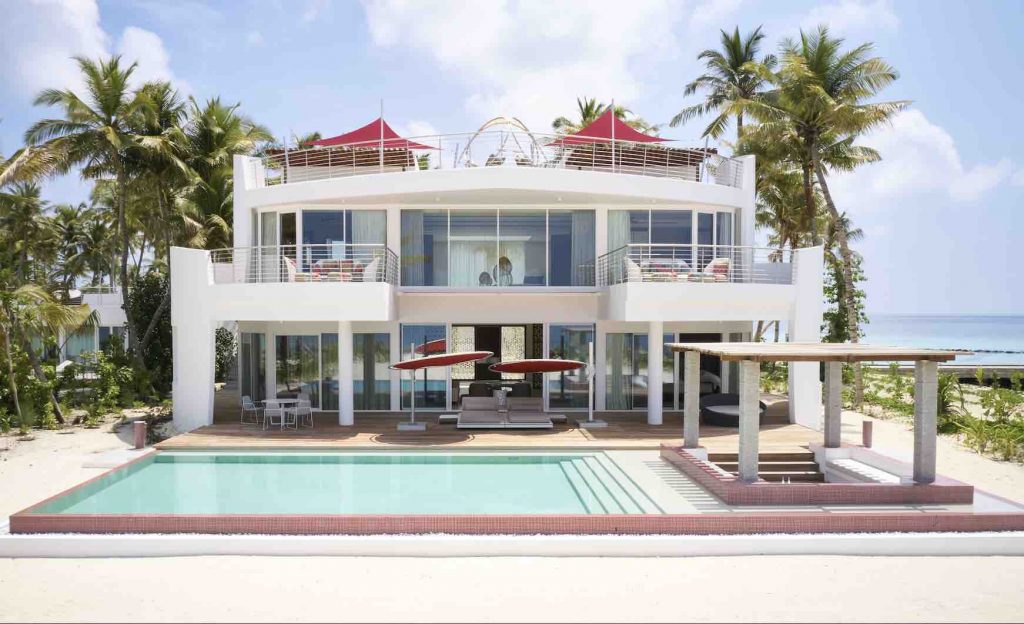 Each of the penthouse-style villas at LUX* have been specially designed to accommodate up to eight guests, making them a wonderful option for families and friends who are looking to escape to this breath-taking destination together. Each villa is naturally incredibly private, offering a 24-hour butler service so that everything that you need is right on your doorstep.
Our favourite feature of each LUX* villa would have to be their charming open rooftops, where you can sit and soak in the sun whilst looking over the infinity pool below. There are two different styles of villa at LUX*. The LUX* Overwater Retreat villas and the LUX* Beach Retreat villas. Naturally, guests who are staying in overwater accommodation are more than welcome to dock their yachts next to their villas, whereas guests at the beach retreat have their own private stretches of beach to enjoy. It's safe to say that you will never want for privacy at LUX*, it comes as part of the package.
Luxurious Furnishings and Comfortable Surrounds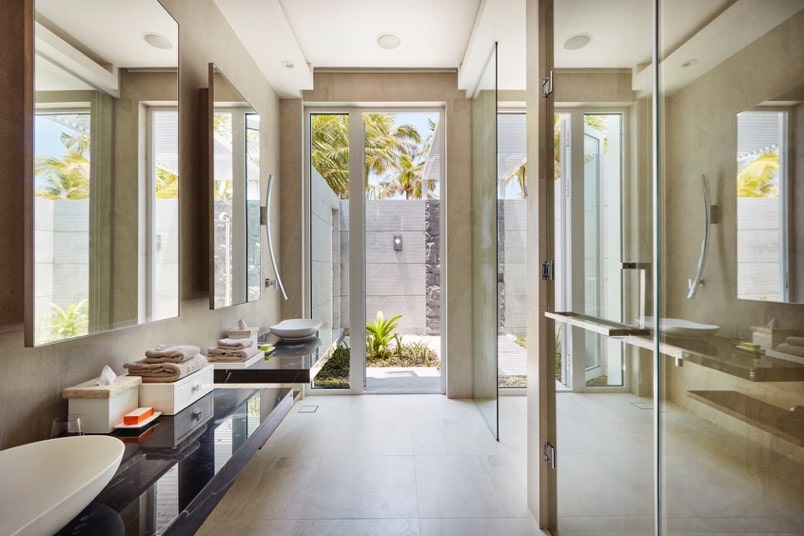 Given the sheer beauty of the natural scenery that can be found in the Maldives, it makes perfect sense that these villas would have to mirror that. Here, each villa has been tastefully decorated with colour schemes that perfectly complement the natural colours that can be found on the islands.
Each space has been carefully designed, offering the ultimate in comfort and luxury to every guest. Given that this is the second LUX* Resorts & Hotels property; we already knew to expect opulence when we arrived at Olhahali. The island itself is idyllic, fringed by a house reef.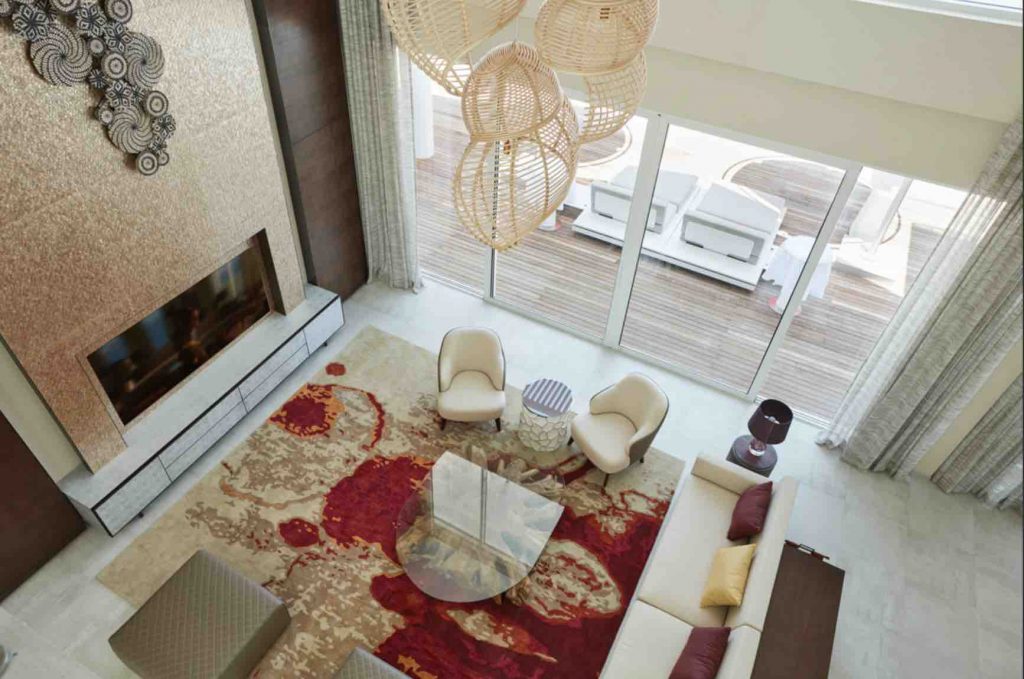 When you settle into your villa, you will be able to benefit from as many in-villa spa treatments as your heart could desire, as well as a fitness area and a sauna. If you want to relax and unwind, then you will be able to. There is also a hammam, which offers guests the perfect opportunity to celebrate or gather together for a nice conversation over a chilled glass of their favourite beverage.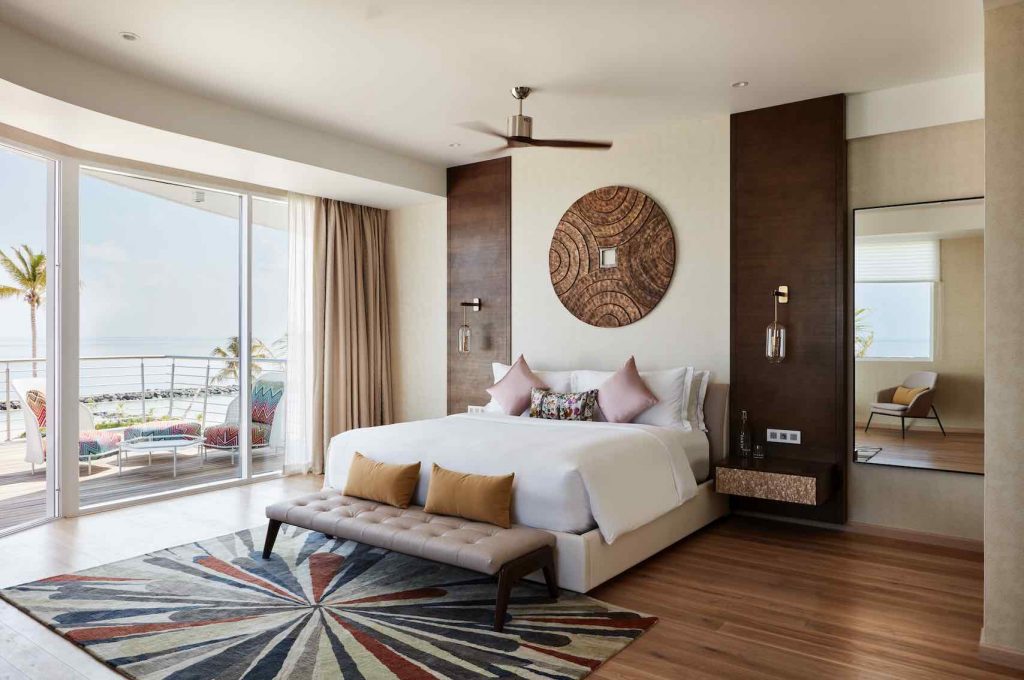 When you step into your bedroom, you will be met by floor-to-ceiling windows and stunning views of the Indian Ocean. Just by stepping out of your room those panoramic views will sweep across the horizon, appearing endless in their beauty.
A Wondrous Opportunity
Chances are, you've never stayed in a villa that is even remotely comparable to the villas that can be found at LUX* Retreats, where everything is taken care of for our guests. We want you to be able to settle into your opulent home away from home with ease, indulging in cocktails as the sun sets on the horizon and spending quality time with the people that you love.The 3-bedroom LUX* Retreats are subject to availability.
Please contact for further info, offers and bookings. stay@luxnorthmale.com
or visit our website LUX* Resort & Hotels