The Sharqiah season, running from March 14-30, will see cultural events across the Eastern Province
American rapper Pitbull and singer Akon are among those confirmed to perform in Saudi Arabia later this month as part of the Sharqiah season.
Running from Thursday, March 14 until March 30, the season will see several cultural events planned across the kingdom.
As part of that, a concert planned on Thursday, March 21 in Dammam will feature Pitbull and Deadmau5 – in his first ever appearance in the kingdom. While the kine-up for a second concert on Friday, March 22 features Akon, French Montana and Amr Diab.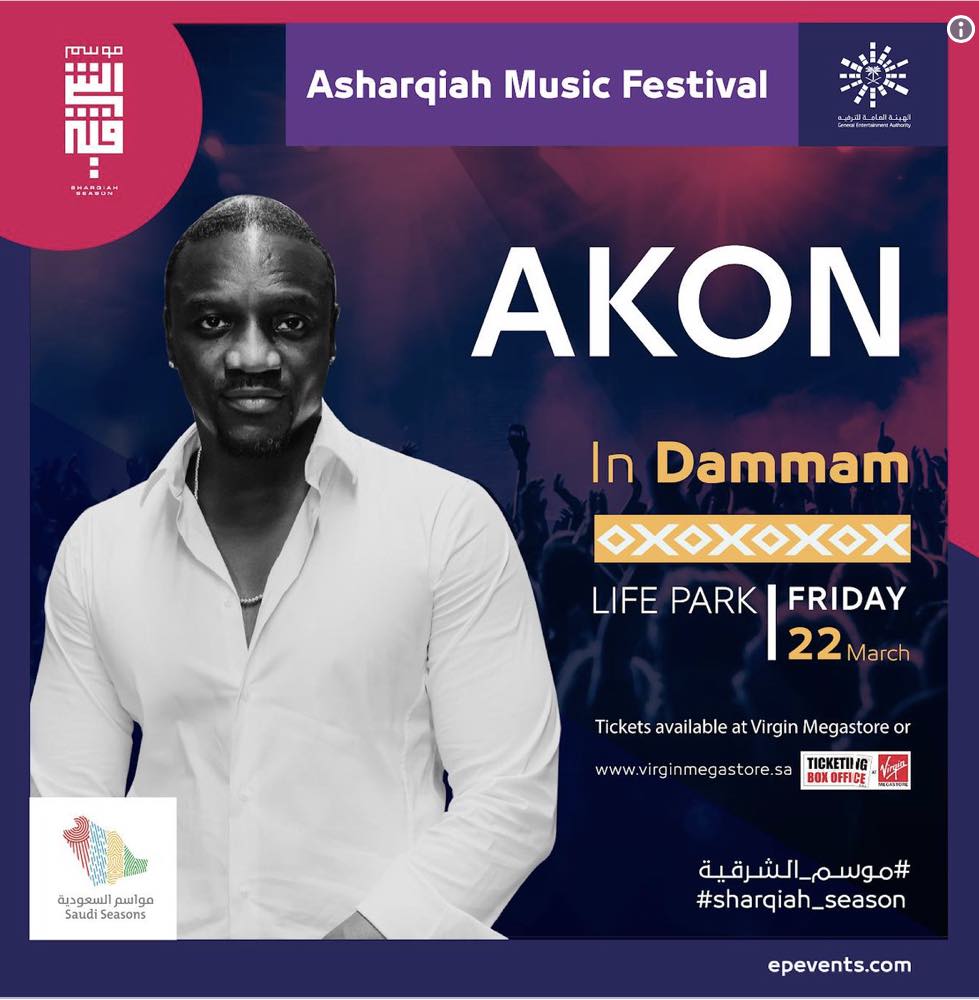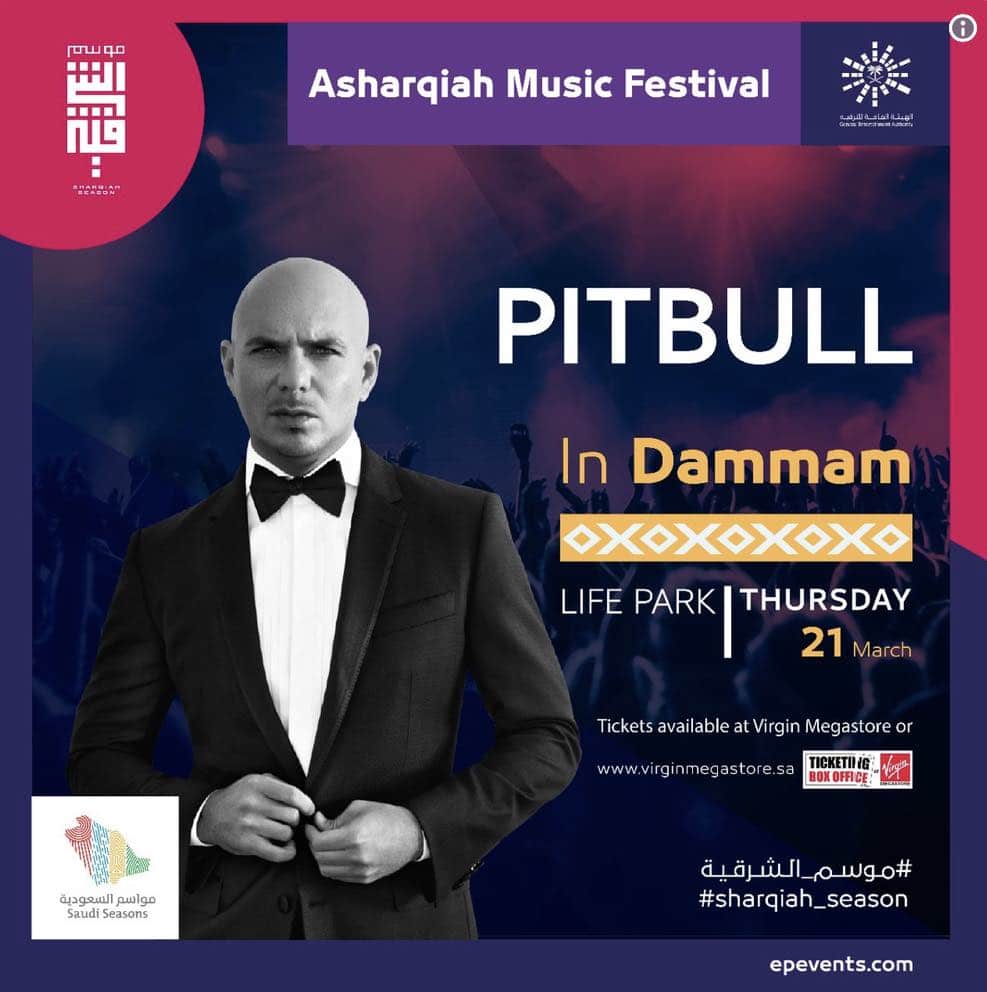 Several events have been planned throughout the Eastern Province for the Sharqiah Season, with sports and cultural activities scheduled in Dammam, Al Khobar, Jubail and Al Ahsa.
A bike show has been planned for March 15-16 in Dammam, while the city will also host a classic cars show from March 14-20, Cirque Eloise from March 14-30 and the Red Bull Airshow from March 14-23.
At Al Khobar Waterfront, a cultural village will be set up for nine days.
Other events lined up include Bollywood Festival, the Colour Run and an Egyptian Opera in Khobar.
Jubail will have a multimedia watershow, an aqua bike championship, a sail boat race, and a 3D mapping show.
Meanwhile the kingdom's General Authority for Culture (GAC) will host an interactive multimedia exhibition in Dhahran, with more than 2,000 paintings by Dutch artist Vincent van Gogh.
Al Ahsa will host an outdoor cinema from March 25-30, as well as stilt walkers.
Daily fireworks displays have also been planned across the Eastern Province.
Saudi Arabia is developing its entertainment offerings as part of efforts to diversify its economy under its Vision 2030 strategy.
In April last year, the kingdom also launched a massive entertainment resort about an hour's drive from Riyadh, which is being built on a 334sqkm site.
Qiddiya will include a Six Flags theme park, water parks, motor sports, cultural events, and vacation homes. It hopes to attract 1.5 million visitors annually when the first phase opens in 2022.
The cost of the infrastructure alone is reported to reach up to SAR30bn, according to local media reports.