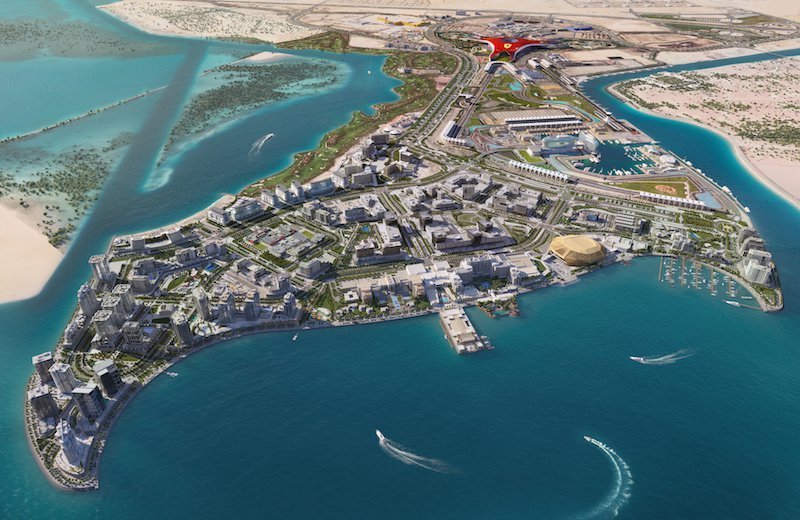 Work is progressing on the overall Dhs12bn Yas Bay development
A massive new indoor event venue with the capacity to seat around 18,000 people is set to open in Abu Dhabi's Yas Island next year.
Yas Bay Arena, a multi-purpose indoor venue, will provide flexible capacity to host anywhere from 500 people to around 18,000 people, according to developer Miral.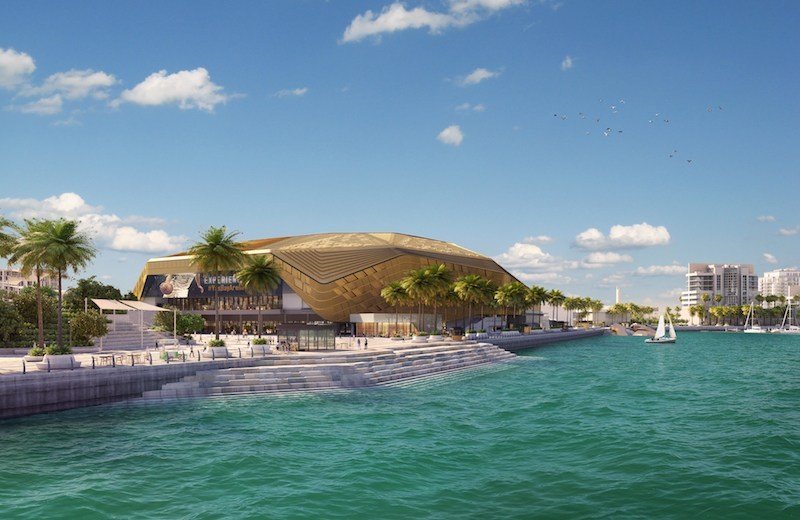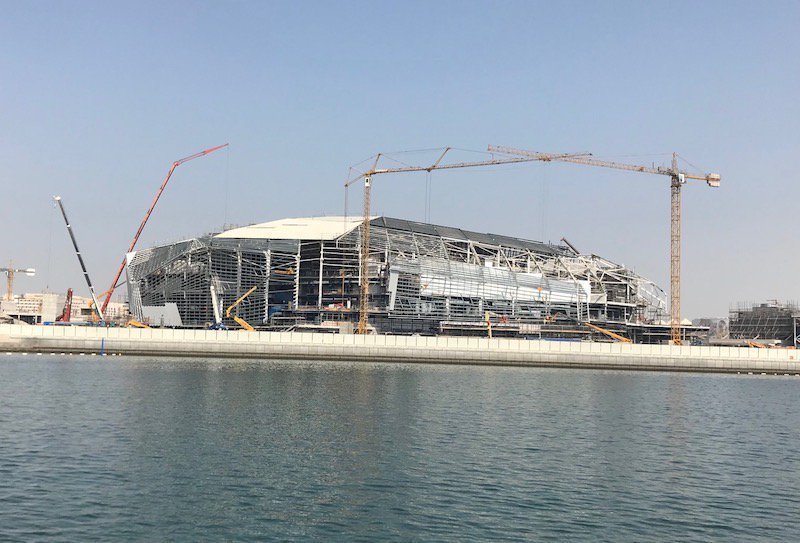 The temperature-controlled venue will host concerts, sports events, games and can also be sub-divided to serve as a MICE (meetings, incentives, conferences and exhibitions) destination.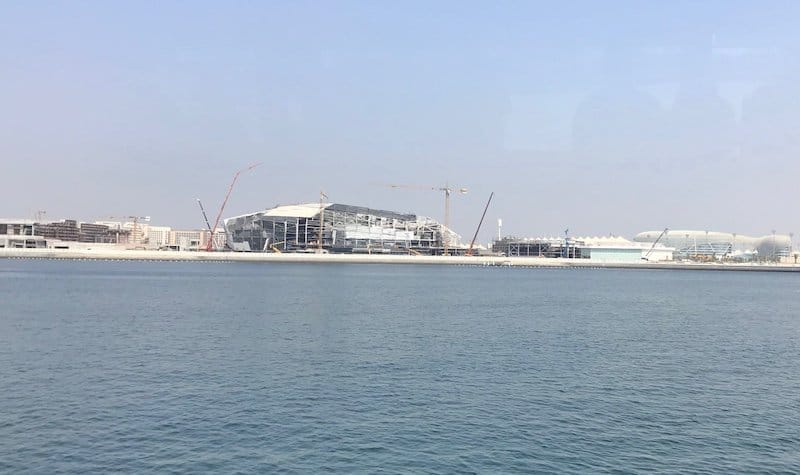 The venue will be managed by Flash Entertainment.
Currently, the overall construction completion rate stands at 75 per cent, with the structure fully done. The MEP works are 65 per cent completed and the facade is 25 per cent complete.
The opening of the facility will come soon after neighbouring Dubai opened the Coca Cola Arena in June this year. Billed as the region's largest indoor venue of its kind, the venue, located in City Walk, has the capacity to seat 17,000 people.
However, officials are confident that the new arena in Yas Bay will not compete heavily with Dubai owing to high demand in the area, with events such as F1 concerts and others that are currently being held outdoors.
"There is currently no indoor facility that can cater for the array of events or the capacity [that is required in Yas Island]," said Jonathan Brown, executive director of Development at Miral.
"We are going to have events throughout the year at the Arena. Currently the majority of the events are held outdoors so it limits the seasonal duration as to when they can be held," he explained.
John Lickrish, CEO of Flash Entertainment in Abu Dhabi, said the company's local and regional experience will ensure that it is able to attract events to the venue.
"This will be a major driver of growth for the entertainment and cultural sector in Abu Dhabi," he said.
Miral also confirmed that work is progressing on the projects at its Dhs12bn Yas Bay waterfront destination. The company's Dhs4bn investment into project includes developing the public realm, the infrastructure, the Hilton hotel and Yas Bay Arena.
The public realm and infrastructure works -including 19 parks, jogging and cycling areas, play areas, marine works, utilities and roads will be completed in December 2019.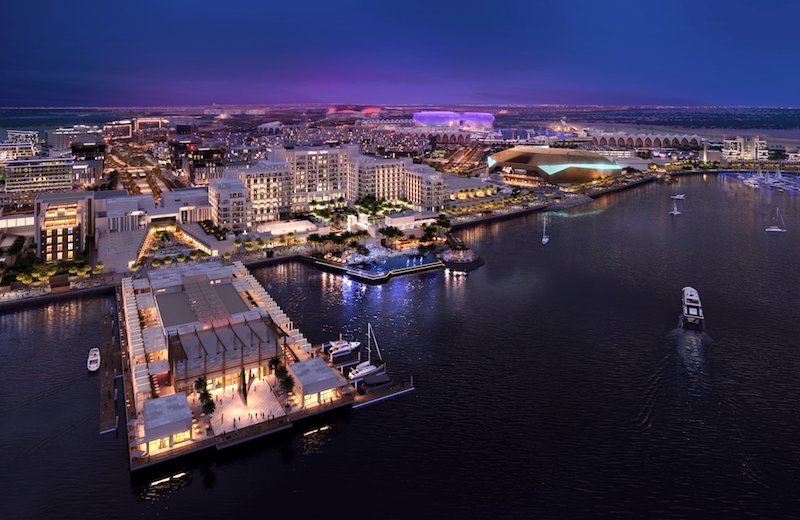 A new five-star Hilton hotel coming up as part of the project, which features 546 rooms, is slated for completion next year.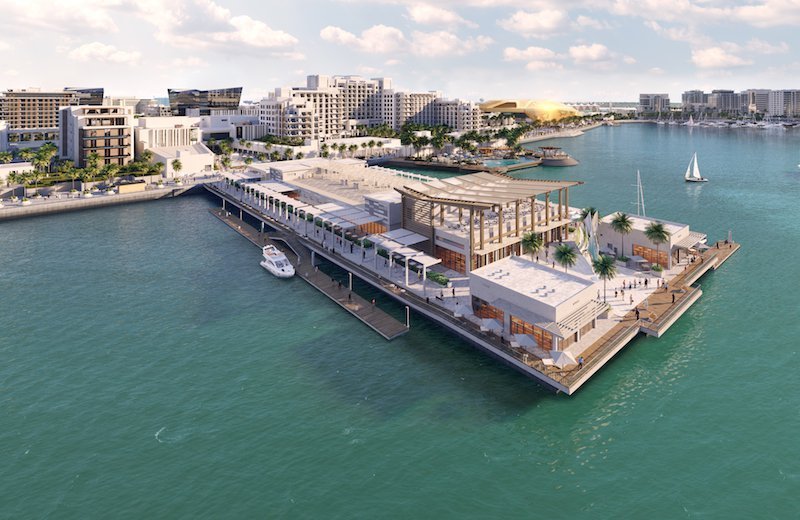 Mohamed Abdalla Al Zaabi, CEO of Miral, said he is confident that the additional supply will be used. Overall, the Yas area is projected to require 1,500 additional hotel rooms, and "strong demand" was also seen during the summer months this year, he said.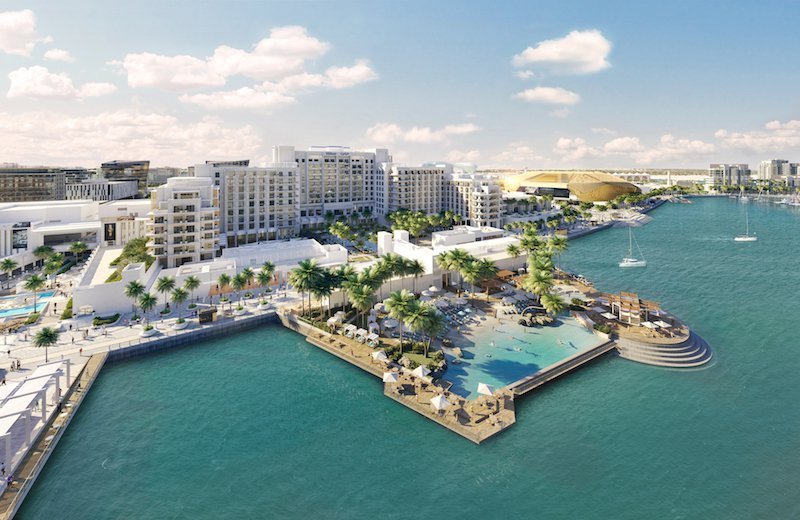 A beach club opposite the hotel is also slated for delivery next year, while a waterfront pier, which will feature 37 cafes and restaurants, 19 retail outlets and a plaza is currently 59 per cent complete.
The wider 14 million square feet Yas Bay development also includes residences, another boutique lifestyle hotel and the new headquarters of twofour54.
The Residences at Yas Bay is offering plots to investors for mid to high rise buildings. Out of the 35 plots for sale a year ago, two have been sold and four are in the final registration phase, confirmed Al Zaabi.
"We have seen strong interest from investors," he said.
The community, which is expected to have the capacity to house 15,000 residents when complete, will also feature two schools and three mosques.
The second boutique hotel, estimated to have 354 rooms, is offering plots for sale to investors.
Meanwhile the new 3.2 million square feet headquarters of Abu Dhabi media zone twofour54 is also taking shape. The timeline for completion has not yet been revealed.