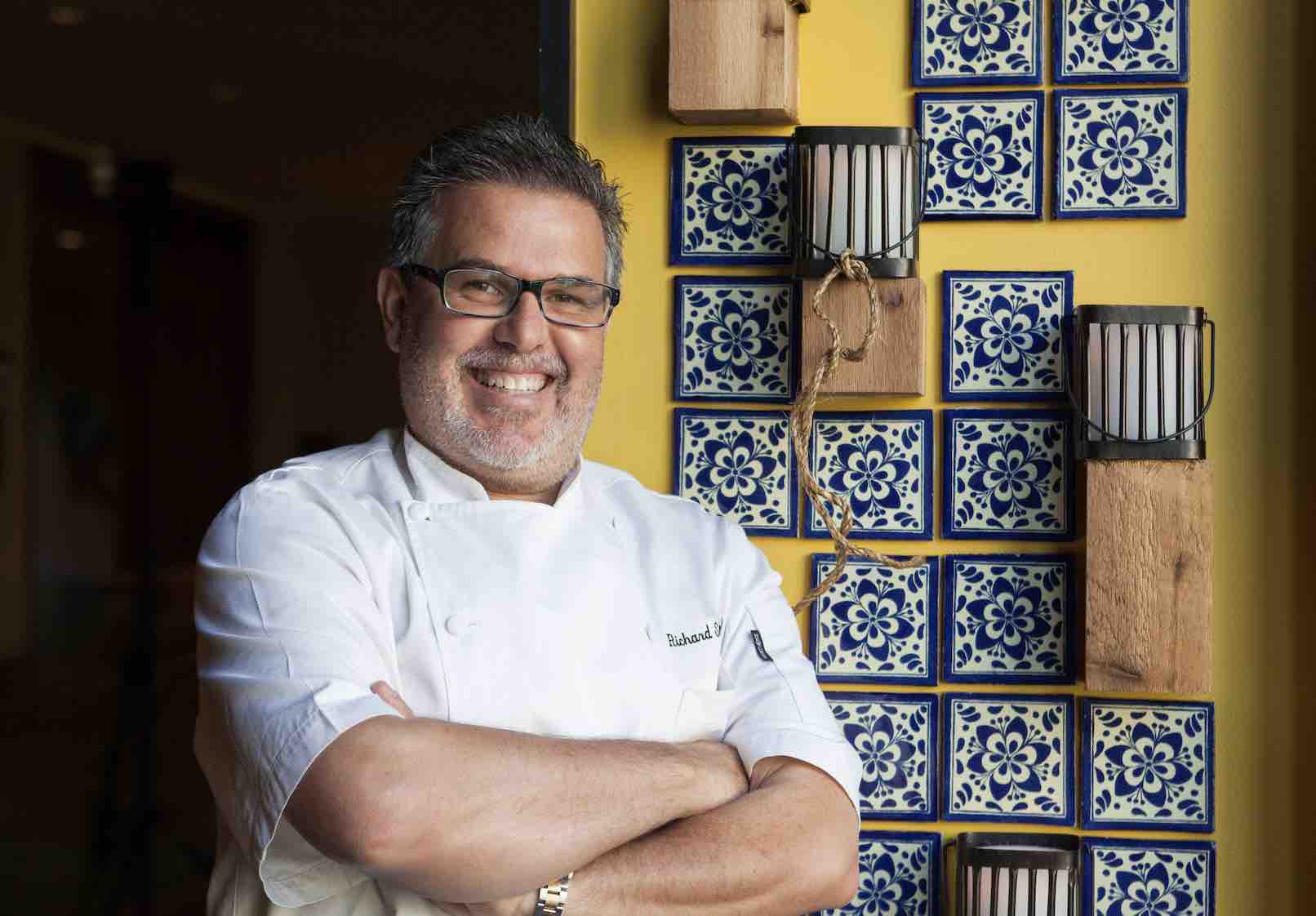 A Pan-Latin restaurant experience is about more than just the exciting food at VaKaVa. Richard Sandoval's total Latin experience draws on countries from Mexico to the Andes. Touches like a Caipirinha drinks trolley bring a Rio atmosphere.
Launched in June 2019, VaKaVa is a "must-try" dining experience that is more than just food.
How can you adequately capture Latin America?
From Mexico to Cuba and all the way through to Argentina, it's vibrant, colourful, noisy and full of rhythm! The ethos of shared cultures centres on family and friends, love, laughter and joy.
Capturing the spirit and energy of that broad canvas is quite a challenge. Yet that is what chef-patron Richard Sandoval has achieved at VaKaVa.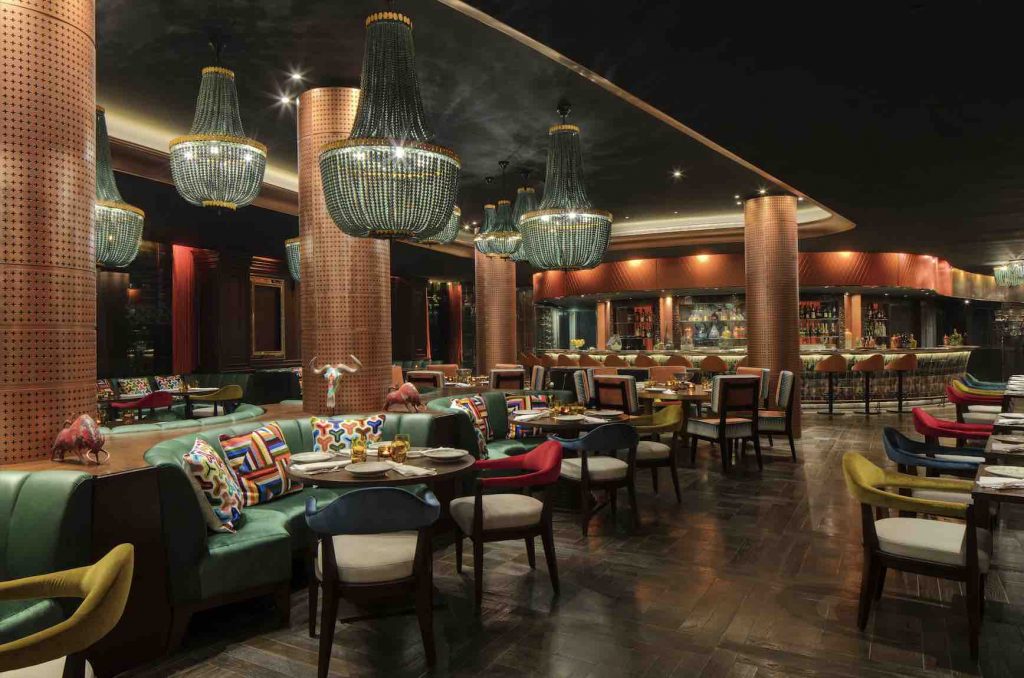 From the warm and mellow décor and furnishings through to the music, dance and exotic aromas, this restaurant is quite the exuberant melting pot. It demands to be experienced.
What cuisines has Richard brought together?
Richard is such a celebrated chef for good reason. His innovative techniques marry punchy flavours of classic Latin ingredients with global flavours. His Pan-Latin concept excels in VaKaVa.
It's not only about food but Latin styles too.
Parties of 4 or more can enjoy the Brazilian rodizio style of serving. It's akin to "all you can eat" except that servers come by with the meats and serve them at table. It's fun and different, and heaven for carnivores.
Sharing platters abound, either to start with or for building a convivial meal, as well as more traditional mains and sides.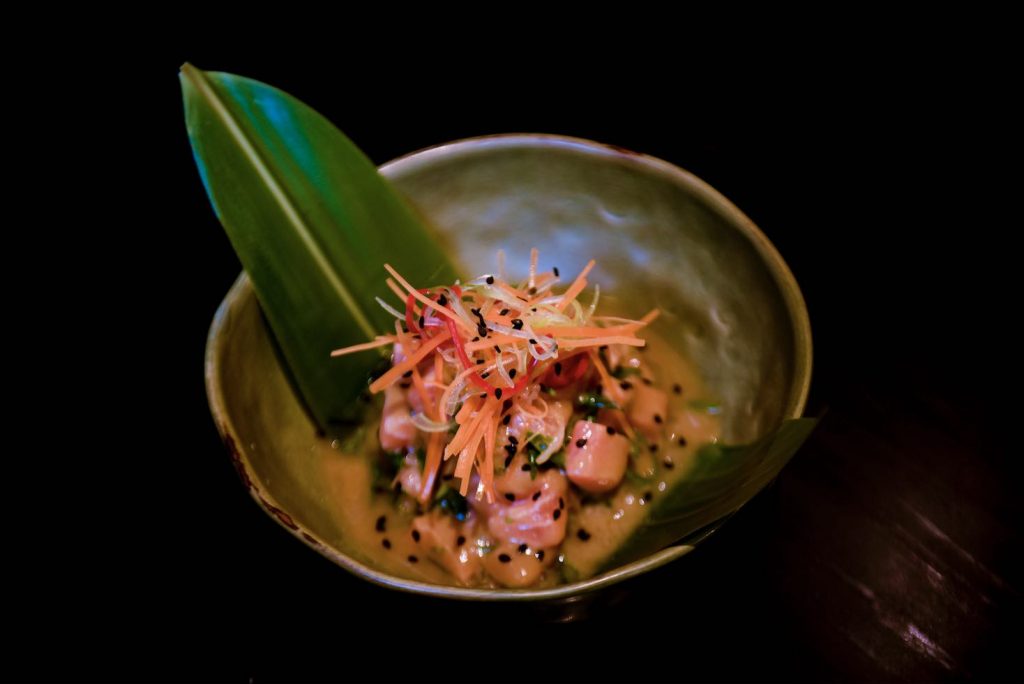 How about this for brief Latin highlights from the menu . .
Zesty ceviche from Peru with slivers of bass, salmon or tuna. Traditionally marinated in citrus juices but here they are given interesting VaKaVa twists.
Anticuchos kebabs, adored in the Andes. Traditional Mexican aguachile (like ceviche) amongst the half dozen foods on a tasting menu, or degustación.
Colombian parrillada mixta, or mixed grill, for two . .
Venezuelan cachapas, a sweetcorn pancake served with your choice of halloumi cheese or sour cream.
. . it goes on and on. Such expansive variety and wonderful choices are guaranteed to delight you and your guests.
As you would expect, prime beef and steaks from Argentina and the US, as well as wagyu, take up an entire menu section of their own.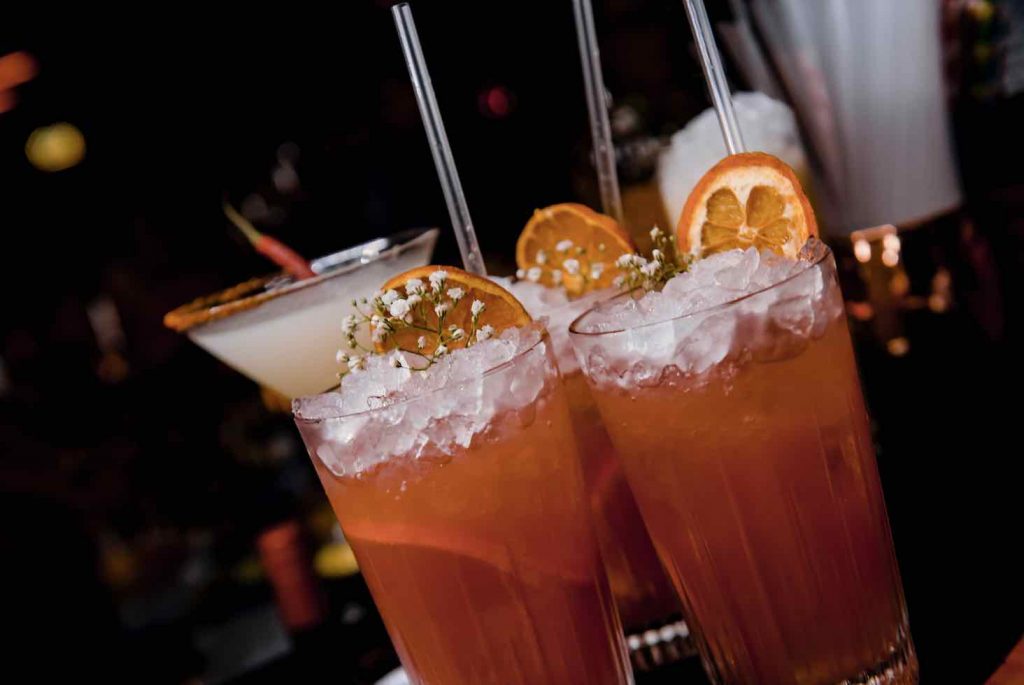 The cocktail bar at VaKaVa is a star in its own right
It's atmospheric, comfortable, enticing and you feel like hanging out all evening. The inventive drinks menu is made even more special by a Rio de Janeiro touch. A Caipirinha trolley glides around to bring you any drink you want, assembled on the spot to your specification!
Rhythm in the air every evening!
Richard believes in immersing you in the full Latin experience. The beat starts at 8pm Mon-Sat with a DJ to get your feet tapping. An irresistible live band carries it through from 9pm every Tuesday through to Saturday. Tuesday is Ladies Night – an occasion with a difference and added menu delights.
CALL TO BOOK: +971 2 811 5666
EMAIL:  JADrestaurants@Jumeirah.Com
WEBSITE: HERE
DOWNLOAD THE MENU: HERE