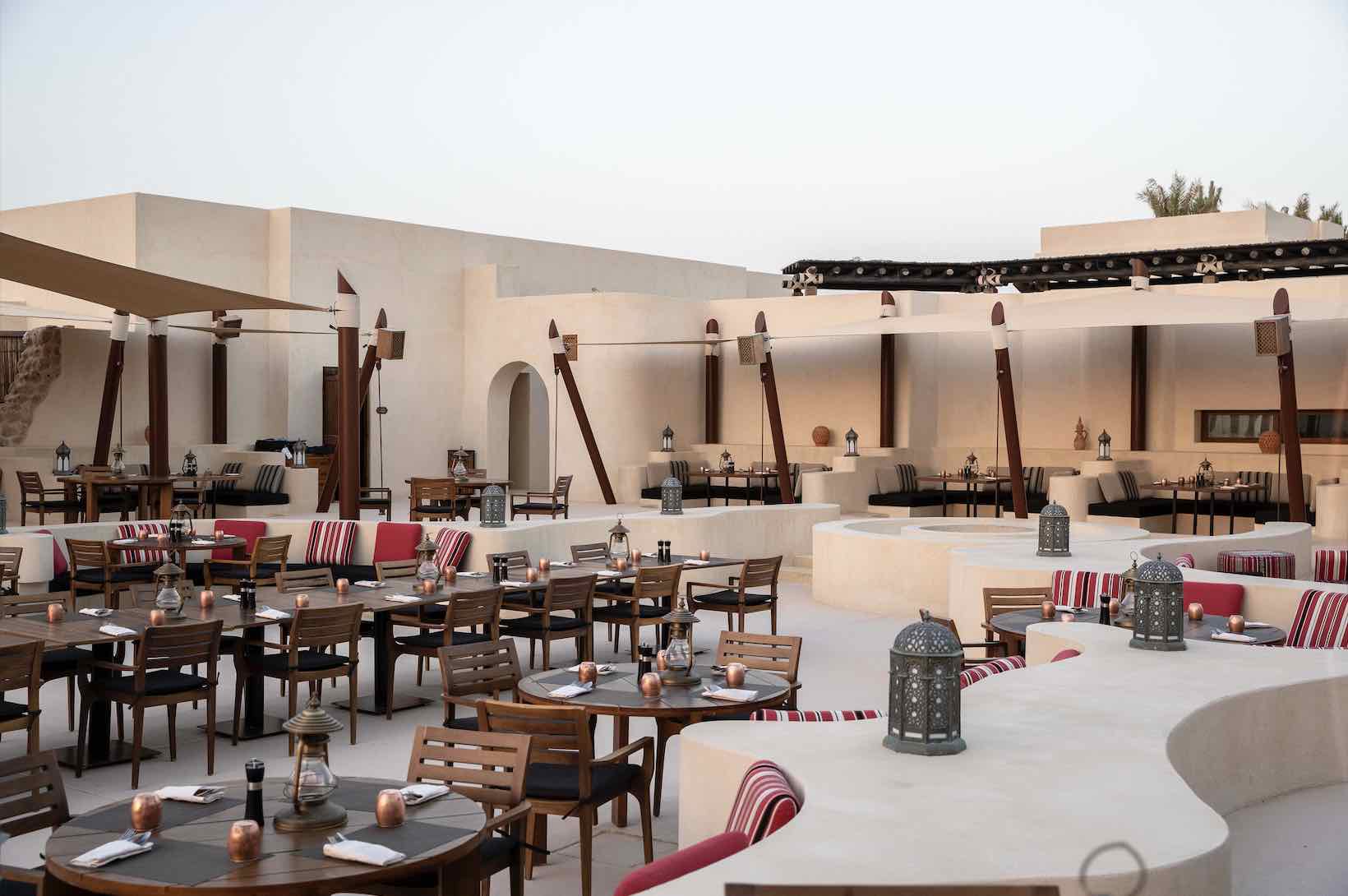 Have you ever found yourself drawn to the beauty of Bedouin life? At Al Mabeet, this charmingly nomadic way of life is yours to enjoy, as you settle into the famous hospitality of the Bedouin people.
The nomadic lifestyle of the Bedouin people is one that we believe everyone should have the opportunity to explore. We are all so familiar with the modern world, where people live in concrete jungles and repeat the same existence on a daily basis. But, that isn't how life has to be.
Exploring the Desert at Al Mabeet Desert Camp
More and more, we are meeting people who seek to escape from the confines of city life. Al Mabeet Desert Camp has been carefully designed with that very thought in mind. How can we make sure that people can escape to the desert whilst enjoying peace and luxury?
That is a question that we willingly took into consideration when designing Al Mabeet Desert Camp. Here, the guests are invited to dive head first into the intricacies of Emirati culture, where our surrounds anchor us to the desert. Imagine, gazing up at the sky and seeing the stars shining brightly, unaffected by city lights. Naturally, our interpretation of life amongst nature is just that, an interpretation.
Everything here has been carefully picked to make you feel as though you are being immersed in the desert, like a weary traveller finding their way into a picturesque setting where no stone has been left unturned. Everything here has been taken care of. Desert Camp strives to offer our guests a luxury experience in a contemporary setting, where the desert is right on your doorstep.
Dining at Al Mabeet Desert Camp
You might be wondering what one would eat in the desert. When you arrive in the dining area, you will be met by marble bars that are filled to the brim with traditional Arabic dishes. Each dish has been carefully considered to take you further into the desert, where you can witness live shawarma grilling and salad preparation.
In the dining area itself, you will have the option to either sit in a small private nook with your nearest and dearest of enjoy higher seating in the centre. Through windows, you can watch your food being prepared by skillful chefs, masters of their trade. You won't struggle to find this area, as the path itself is lit by torches.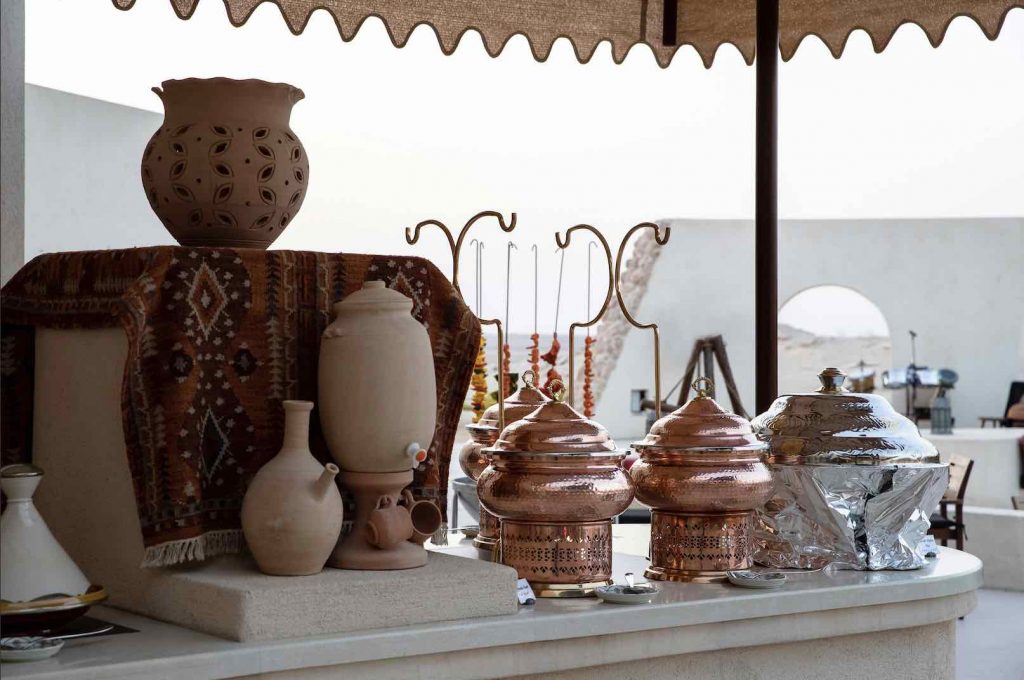 Authentic Entertainment
We believe that you couldn't offer homage to traditional Bedouin ways without also offering an authentic form of entertainment. At Al Mabeet Desert Camp, you will have the opportunity to witness live fire dances, live bands playing traditional instruments and a other entertainments.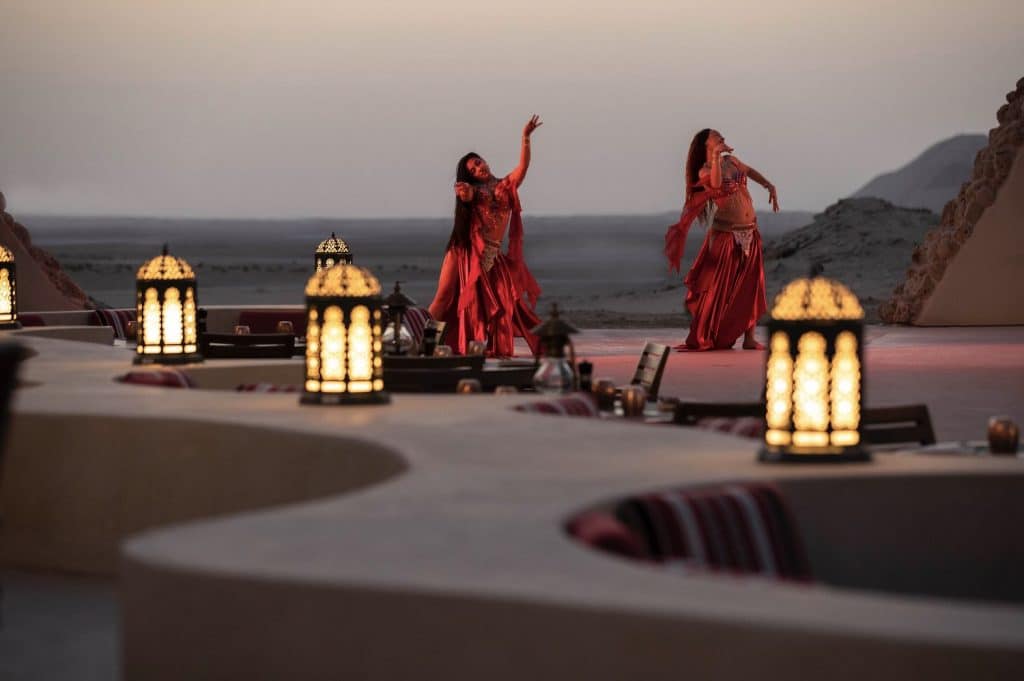 The Desert Awaits
If you are looking for an escape that will take you away from the hustle and bustle of modern life, then you may have just found it. Remember, this place is simply a concept. You can immerse yourself in a traditional way of life whilst enjoying all of the luxuries of the modern world for the ultimate desert experience. We believe that everyone will want to come back here, whether it be for the Emirati entertainment or the charming hospitality for which this region is known.
For more information or to make a reservation, please contact us:
Reservations: JAWrestaurants@Jumeirah.com
Website: HERE