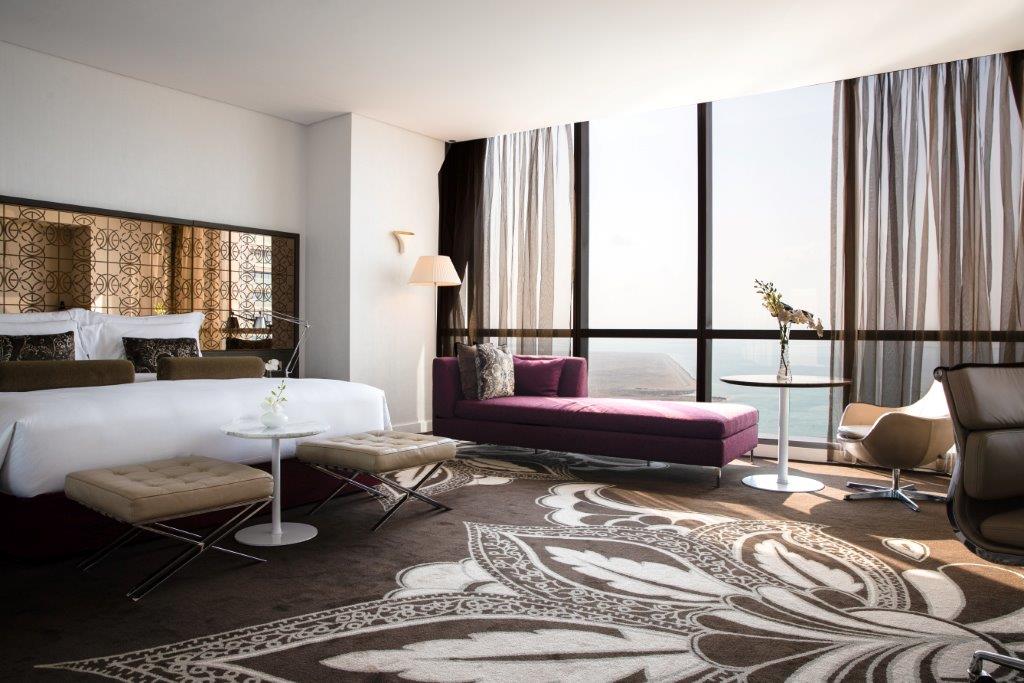 Imagine choosing from 9 top end Abu Dhabi restaurants every evening! Such fun and excitement for family or friends, comparing menus before making a great choice. That's what Jumeirah at Etihad Towers offer with Stay & Dine.
Imagine choosing from nine top end restaurants for dinner every day of your stay!
The fun of perusing those menus and imagining the delicacies on offer adds an exciting and fun element to your stay. Whether staying with family, having a romantic break or simply indulging yourself – it's an added layer of pleasure. The icing on the cake.
That's the novel and innovative special offer from Jumeirah at Etihad Towers
What you get with Stay & Dine
Book the Stay & Dine option which appears when you select your room.
It includes one breakfast buffet at Rosewater every morning and one dinner per day, per person per room. Choose from the restaurants of Jumeirah at Saadiyat Island Resort as well as those at Jumeirah at Etihad Towers with a free shuttle service to whisk you back and forth.
Plus loads of complimentary extras too!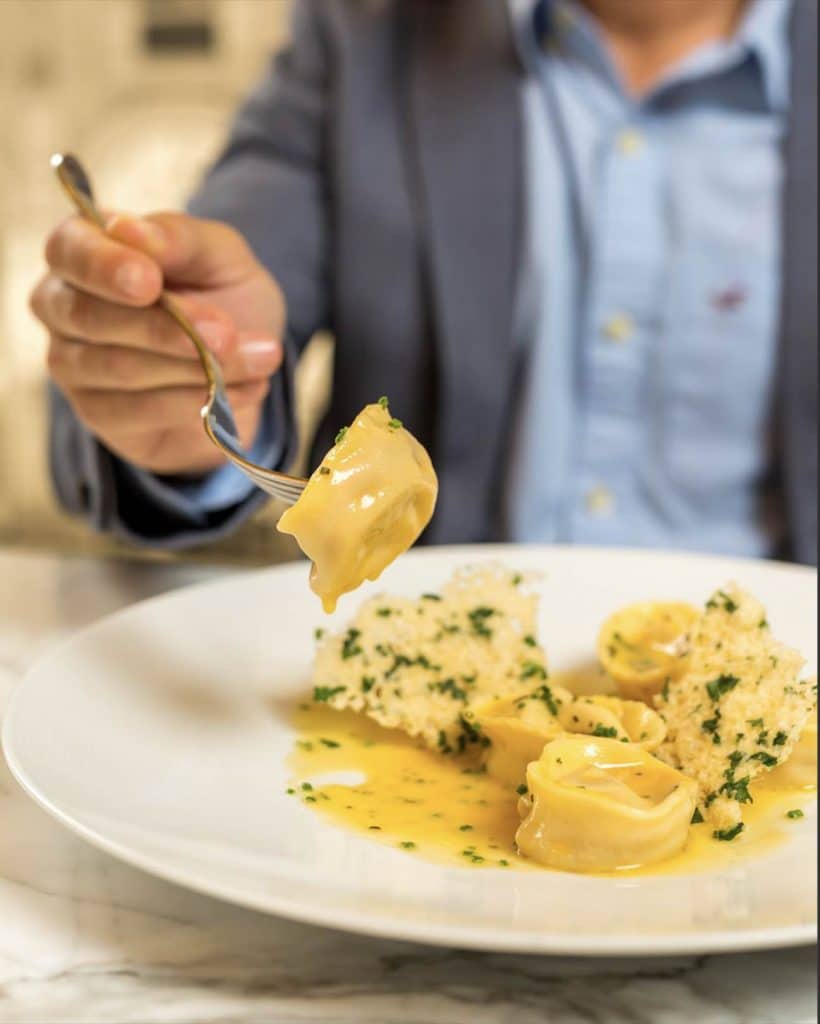 Here's a flavour of your dining options
From Italian to Lebanese, Japanese or International Cuisine to local Arab favourites – you will find them all with an abundant selection of choices in these 9 restaurants.
Browse the menus now and we challenge you not to salivate at the dining pleasures that await you!
Jumeirah at Etihad Towers:
Rosewater | Nahaam | Li Beirut | BiCE | Tori No Su | *Ray's Grill
Jumeirah at Saadiyat Island Resort:
White | Tean | Mare Mare
* Ray's Grill supplement AED 150 per person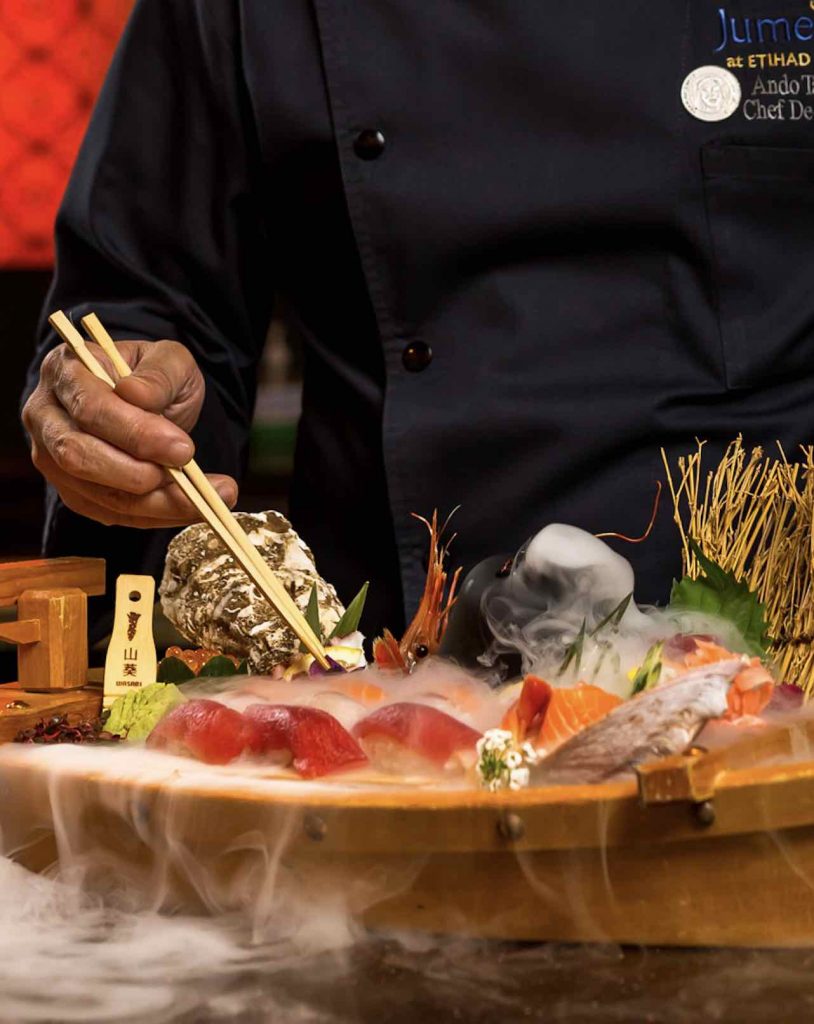 Great for the solo traveller
Businessmen need to switch off and relax at the end of a hard day. The very act of scanning all the available restaurants and their menus is something to look forward to. The variety of dining options too is novel, whether you choose to remain in your hotel or explore the Jumeirah at Saadiyat Island Resort.
Be sure to enjoy the fantastic views across the Abu Dhabi skyline with your complimentary access to the 7th floor Observation Deck at 300.
Late checkout up to 15:00 when available is a very useful bonus too.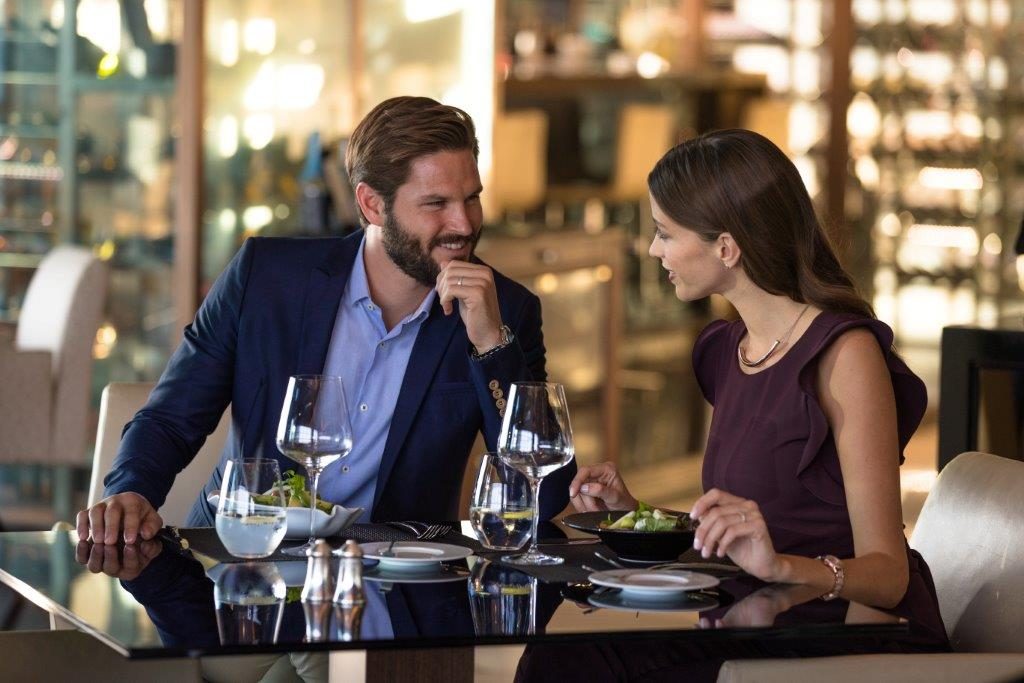 For more information or to make a reservation, please contact us:
Telephone: +971 2 811 5888
Email: JADreservations@jumeirah.com 
Website: HERE