Lifestyle
Luxury Homes
$5bn Heart of Europe project with snow rooms and seahorse villas takes shape in Dubai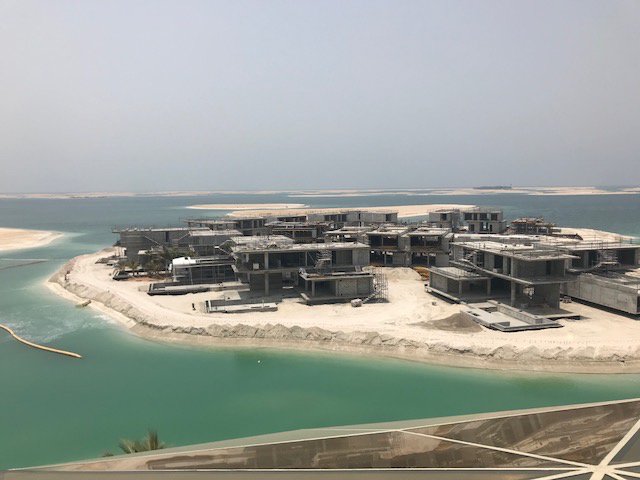 The entire project is slated for completion in 2020
The $5bn Heart of Europe project taking shape at The World islands development in Dubai will have two islands and 40 floating seahorses completed by the end of this year.
That's according to Josef Kleindienst, the chairman of the Kleindienst Group – the developer of the ambitious project.
The company, which unveiled its ultra luxurious Sweden Beach Palace on Monday, said that work on the six-island project was proceeding on track with over 1,500 people currently working onsite.
That number is expected to reach 2,000 ahead of the entire project's delivery in 2020, said Kleindienst.
Heart of Europe will have a total of 4,000 units when fully ready – 1,000 of which have been sold – which will include residential and 12 hotel projects.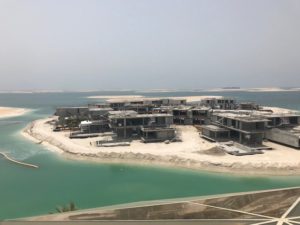 That includes the 10 beach palaces on Sweden island (including a super-sized one created on request for one customer) which have been sold to two European billionaires and eight royals from the Middle East.
The palaces (except the super sized one), with a total built up area of 26,445 sqm, are spread across six levels and include seven bedrooms (one with a marble bathtub), a gym, sauna room, snow room, an infinity pool, a massive party room with a glass view and an open air terrace with views of Dubai.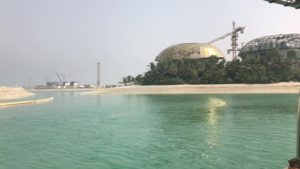 Prices per unit started at Dhs30m when sales first began, and have now increased to Dhs100m, Kleindienst confirmed.
All the palaces are slated for completion this year.
The second island which will be ready by the end of this year is Germany, which will include 32 residential villas. Construction work is underway.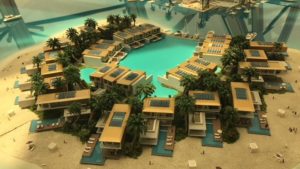 The Sweden and Germany islands will only be accessible to owners and their guests.
The units will primarily serve as second homes offering a Maldives-influenced lifestyle, said Kliendienst, saying there was a huge demand for such property in Dubai.
"When we started to sell this project, the price was around Dhs2,000 per sqft. Our target price on completion is Dhs7,000 per sqft and we are now at around Dhs3,000 per sqft, so we are getting there," he said.
"This is related to our product – which is offering second homes. There is high demand for second homes and we are only ones offering them in Dubai," he added.
Floating seahorse 
The floating seahorse villas, partly built under the ocean, most recently made headlines after one of them sank following a party.
However, Kliendienst insisted that he was "surprised" by the news since he claimed what sank was only an event platform. "If it was a floating seahorse villa, it would not have sunk," he asserted.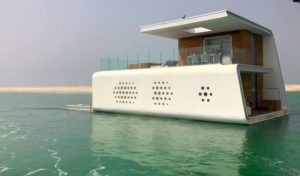 The company is building 131 seahorses in total, 60 of which have been sold.
A total of 40 units will be delivered this year.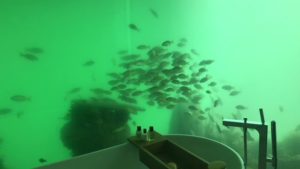 The villas comes in a 'Bentley-Home' furnished edition and a signature edition. Prices start at Dhs15m, and can go higher depending on customisation.
Kliendienst confirmed that it takes roughly four months to assemble a seahorse.
"The first one we built has a lifetime of 25 years, but we have now modified the design and engineering to make it last for 100 years," he said.
The seahorses will mainly be located around the heart-shaped St.Petersburg island, which will aim to attract honeymooners.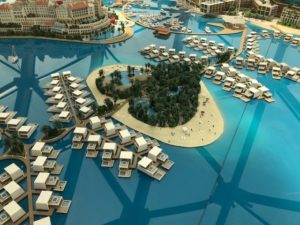 Going for a record
The Kliendienst Group also hopes to have the soft opening of the Portofino hotel on the Mainland Europe island on December 30, in time to host New Year celebrations.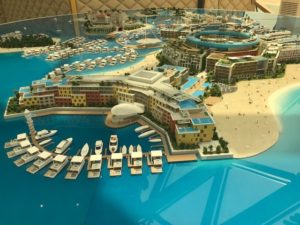 Concrete work on the hotel only started this year, and Josef Kliendienst said the company was hoping to achieve a "record" for being the first to build a hotel in one year in Dubai.
"We want to show that it is possible," he told reporters.
The five star hotel – which will only cater to families (with children), will feature 452 rooms.
The Mainland Europe island will also feature other hotels as well as climate controlled streets that will create 'rain, snow and blowing winds' reminiscent of European weather.
Snow-covered streets will also be created on the Switzerland island, although further details are currently under design.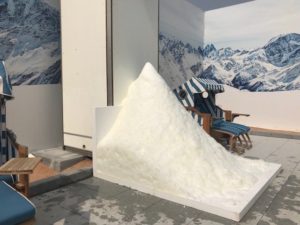 With a capacity of up to 3,000 guests daily, the sixth 'island' is the Floating Venice project, a resort that will consist of 414 bespoke cabins spread over four levels.
Overall, the Heart of Europe development will include 51 food and beverage outlets representative of all the European countries and also hold festivals and events celebrating European culture.
While work is progressing on the Heart of Europe, the rest of The World islands project – which includes 300 islands – still remains mostly in limbo.
However, Kliendienst said he was not particularly affected by the lack of progress on the rest of the development.
"Our project is actually built is such a way in terms of infrastructure that it is not dependent on what others are doing. The centre of the project will have everything such as night shows and the majority of the units offer a view of centre of the project," he explained.
Kliendienst also confirmed that the company has not taken any bank loans for financing the project. The company has so far invested Dhs1.5bn of its own money into the development, accounting for 20 per cent of the costs. The remaining has been paid from money raised from off-plan sales.